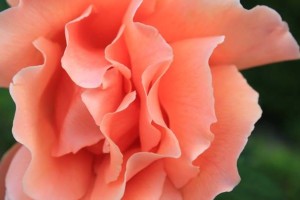 To connect or book a space on any workshop or class email eliseannmartin@gmail.com or call France: 0783769338// USA: 805-259-3395
UPCOMING: 
St Valentines Day
We will explore the heart through the four directions, flower essences and guided meditations. Give yourself space to connect to the expansiveness and kindness of the heart; deepen into embodied connection, love and intimacy; and release old hurts.
Nous explorerons le cœur à travers les quatre directions, les essences de fleurs et les méditations guidées. Donnez-vous de l'espace pour vous connecter à l'expansivité et la gentillesse du cœur; approfondir dans la connexion incarnée, l'amour et l'intimité; et libère les vieilles blessures.
COST/COÛT: 20 euros
LOCATION/EMPLACEMENT: Rue des Polinaires, 31000 Toulouse
DATE: 14/02/2018
TIME/HEURE: 13.30-15.30 pm
Caring for the nervous system
Notre système nerveux doit être compris et pris en charge afin que nous puissions ressentir un sentiment d'équilibre et de bonheur dans notre vie quotidienne. James Jealous a écrit que plus de 80% de toutes les maladies proviennent du système nerveux. Tout, du style de vie, des attitudes, de la nourriture que nous prenons, des mots que nous parlons, de la manière dont nous exerçons / dormons / respirons, de nos relations, etc., a un impact sur ce système crucial dans notre corps.
Apprenez des pratiques simples et des façons de nourrir, de guérir, de calmer et de réguler le système nerveux. Les exercices incorporeront la psychologie somatique, la thérapie cranio-sacrée, la pleine conscience, le yoga et le jeu et peuvent former une pratique personnelle personnelle vous aidant à trouver un sens plus profond du choix, de l'équilibre et de l'équilibre dans votre vie.Vous découvrirez également quelques plantes et herbes qui peuvent vous aider à calmer, nourrir et redonner de la vigueur au corps et à l'esprit.
Our nervous system needs to be understood and cared for in order for us to feel a sense of balance and happiness in our daily lives. James Jealous wrote that over 80% of all illness stem from the nervous system. Everything, from lifestyle, attitudes, the food we take in, the words we speak, how we exercise/ sleep/ breathe, our relationships, etc impact this crucial system within our body.
Learn simple practices and ways to nourish, heal, calm and regulate the nervous system.Exercises will incorporate somatic psychology, cranial sacral therapy, mindfulness, yoga and play and can form a personal ongoing practice helping you to find a deeper sense of choice, balance and equilibrium in your life.
You will also learn about a few plants and herbs that can help you calm, nourish and restore vigour to the body and mind.
COST/COÛT: 35 euros
LOCATION/EMPLACEMENT: Rue des Polinaires, 31000 Toulouse
DATE: 10/03/2018
TIME/HEURE: 14.00 – 17.00
Embodied eco-therapy/greening of the self:
Re-finding connection:minds to bodies, our whole selves with the earth…Surrendering into presence and finding home- inner and outer…This monthly class will weave together yoga and somatic practices, as well as eco-therapy to help you re-find a sense of wholeness, ground, connection and purpose…Nourishing, understanding, loving the elements of our lives and selves that we find in and around us…reconnecting to our community and environment and finding ways we can contribute.
Re-trouver la connexion: les esprits aux corps, notre moi tout entier avec le monde … S'abandonner à la présence et trouver votre maison intérieure et extérieure…Cette classe mensuelle va tisser ensemble des pratiques de yoga et de psychologie somatique, ainsi que de l'éco-thérapie pour vous aider à retrouver un sentiment d'intégrité, d'enracinement, de connexion et de but….Nourrir, comprendre, aimer les éléments de notre vie et de nous-mêmes que nous trouvons en nous et autour de nous … nous reconnecter à notre communauté et à notre environnement et trouver des façons de contribuer.
COST/COÛT: 15 euros une classe, 60 euros pour 5.
LOCATION/EMPLACEMENT: Rue des Polinaires, 31000 Toulouse
DATE: 11/03/2018; 14/04/2018; 20/05/2018; 10/06/2018; 08/07/2018
TIME/HEURE: 16-18 h
Healing Pain.
Pain, especially chronic pain, can have a devastating impact on the body, mind and our social and professional lives. In this workshop, we will explore practices to help reduce both the emotional and physical pain that attends injury or illness.
Participants will learn how to lean into, track and manage sensation in a way that can engender fresh experiences and possibilities for healing.
La douleur, en particulier la douleur chronique, peut avoir un impact dévastateur sur le corps, l'esprit et notre vie sociale et professionnelle. Dans cet atelier, nous explorerons des pratiques pour aider à réduire la douleur émotionnelle et physique qui accompagne une blessure ou une maladie.
Les participants apprendront à se pencher, à suivre et à gérer la sensation de manière à engendrer de nouvelles expériences et possibilités de guérison.
COST/COÛT:  60 euros
LOCATION/EMPLACEMENT: Rue des Polinaires, 31000 Toulouse
DATE: 07/04/2018
TIME/HEURE: 15-18 h
PAST EVENTS. 
Building resiliency and cultivating joy.
COST: £5 a class – or pay what you can afford…free places available.
LOCATION: 12 Ashcroft Rd, Cirencester GL7 1QX
TIME: 5.45 – 6.45 Wednesday evenings starting June 7th- Sep 9th
In this series of workshops we will focus on developing joy and resiliency, using exercises derived from neuroscience, somatic psychotherapy, yoga philosophy and the creative arts. Together we will learn tools to deepen and expand into the natural state of connection, coherency and health available to us all.
Spring Celebrations! -Ten Euros. ( 40700 Poudenx).
20/03/17- 10 am – 4pm     ****     26/03/17 – 12 -5 pm **** 01/04/17 – 10 am-4pm
Come join us to celebrate and learn how to use plants together! We will be learning about some plants and herbal medicine, making medicinal herbal vinegars, violet grief ease and raw pesto – as well as sharing a vegetarian lunch, including raw/vegan/ grain free options….
Dandelion Days,   02/04/17 ( 3-5.30 pm ) – Ten Euros.( 40700 Poudenx).
Come meet and learn about this freely available spring plant and how to use it for cooking, medicine, drinks and even facial toner! You will go home with plenty of recipes and some of your own dandelion aperitif!
Flower Essences. 22/04/17 (3- 5.30 pm. )- Ten Euros. ( 40700 Poudenx).
Learn about and meet some flower essences and how to make your own essences at home. Take home your own flower essence from the day.
Equinox Celebration:( 40700 Poudenx): 15 Euros. 
A day with the plants – learning about using weeds medicinally and in your cooking. Learn a few vegan recipes.