What is yoga?
The word yoga means union and putting oneself under the yoke together: from the conscious to the unconscious, from the mind, the body and the spirit united with the Divine, from the individual to the world, and though it refers to a certain state of individual and universal consciousness, it is also a method to help achieve this goal.

The truth is that in research, we engage the ego and ultimately all methods must be abandoned.

But for some people, they are useful.

Yoga is one of many ways to balance the mind, body and spirit, and harmonize with existence.

Based on the teachings of Swami Sivananda, Swami Vishnudevananda summarized the philosophy of yoga by 5 principles or 'the five points of Yoga' that make complex yoga teachings easier to understand:




Appropriate exercises (asanas) 




They improve circulation, increase flexibility and strength.

Asanas do not act only on the body: they calm and balance the mind and develop concentration.

Proper breathing (pranayama)




It stimulates the solar plexus, where there is a huge energy potential.By specific breathing techniques, this energy is released, regenerating the body and mind.

Appropriate relaxation (savasana)




Relaxation is essential for being physically and mentally healthy.




Yoga teaches the three levels of relaxation: physical, mental and spiritual.

Healthy




eating

(vegetarian) Vegetarian

nutrition is the most beneficial for the body and mind and at the same time, cleans the environment.

Positive thinking and meditation (vedanta and dhyana)                                                            

Their practice relieves stress and restores energy.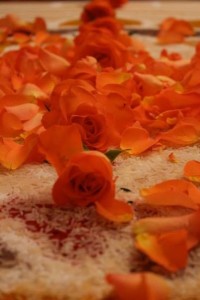 FOUR WAYS OF YOGA
There are also many yoga paths. Four of the most practiced are:
Karma Yoga  (also known as 'yoga of action') teaches to act without selfish expectations in all the efforts of everyday life ~ at home, at work, at school. It is a good path for someone who is extroverted and has some sense of spiritual activism to help others.
Bhakti Yoga  (also known as "the path of devotion") is a good path for someone with an emotional nature who appreciates prayer, and the search for God through others; suitable for people who love unconditionally.
Raja Yoga  is a path of growth around the world. Raja Yoga (also known as 'the science of the mind') is the path that takes us on a complete journey for understanding our mind and thoughts. Through mental control, we are able to take control of the physical body and the energy of the life force known as 'prana'. This is a good path for those who are interested in meditation and its effects on the mind.
Jnana Yoga  (also known as 'yoga of knowledge') is considered a good path for those with strong intellectual tendencies as it requires great strength of will and spirit.
My personal journey with yoga began more than a decade ago, and over time yoga has become a consistent part of my life. He has evolved into a practice of personal realization that is fueled by the practice and study of yoga but it has been enriched by my studies in somatic and TCSB. Yoga is one of many ways that can help us come together with health and balance in our body and mind. I feel that the balance and depth we have learned allows us to both learn, and engage more deeply with life, to develop our compassion, and our presence.
I taught individual classes and group classes in homes and sports centers.
Individual sessions
We will work on an individual basis to develop your yoga and lifestyle practice: considering the areas you want to improve and the corrective actions to take. I am here to help you create a life that helps you feel more in harmony with your own pace. This could mean a lot of things besides practicing physical asana, including creating a more rewarding daily routine, solving dietary problems, reducing stress through guided visualization and practices devoted to this goal. In class, we can develop a personal asana and meditation practice that you can do every day, and also ways to practice yoga in everyday life.
Group Classes
Beginner's courses are a series of four to eight weeks, built gradually until you are able to attend a full Sivananda class. We will work to practice the asana sequence Sivananda, pranayama, meditation and relaxation.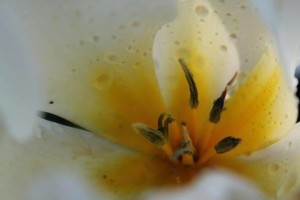 Emplacement:
Eka Yoga, Toulouse. Vendredi: 10-11h30
Ou pour des cours collectifs privés ou individuelle, on se retrouve a mon atelier à Carmes, 31000 Toulouse.
Coût des cours de yoga:
Séances de groupe (jusqu'à dix personnes): 20-50 euros selon les besoins du groupe (1 ½ heure).
Séances individuelles: 45 euros (1h30).
Trouvez ici d'autres groupes basés sur la plénitude mentale.