Educational and Vocational Background
Welcome! My name is Elise. I grew up in England, with a few years spent living in France and Switzerland. After living ten years in Colorado and California, I am enjoying life in the French countryside and building a practice here.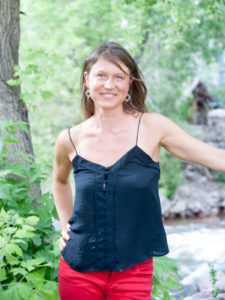 My B.A. was focussed in the visual, performing and Traditional Eastern Arts. Inspired by the somatic and mindfulness training incorporated within these programs, I went on to study Clinical Psychology with an emphasis in Somatic (body based) psychotherapy. After interning and working at a dual diagnosis addiction treatment centre, a special needs school and a domestic violence shelter, I found myself increasingly drawn to more somatic approaches and a different medical model than the one I was working with.
The Biodynamic Cranial Sacral Therapy approach, with its focus on health & the respect and awe for the creative intelligence that underlies the being, felt like a real deepening into the presence that I was seeking and wanted to be able to offer to others. BCST, Yoga and Somatic practices; and the philosophies that these systems originate from; have helped me hugely in orienting to and connecting to myself, others and life, and on my own journey of healing. I am so very grateful to keep on learning from and sharing these practices.
I believe that we heal as a collective and through restoring our relationship to felt experience within and the world around us. Regulating the nervous system and re-attuning to health, nature, relationship, presence and balance is key to a happy and healthy life.  My hope as a practitioner is to support you into more regulated and alive relationship: with yourself, your loved ones and community, spirit and the natural world.
Outside of work I love marine biology, hiking, horses, dancing, learning from plants, thinking about fairies, comedy, practicing yoga and meditation and spending time with friends and family.
Qualifications
Biodynamic Cranial Sacral Therapist. The Colorado School of Energy Studies, Boulder, CO.
M.A. Clinical Psychology, MFT. Emphasis:Somatic Psychology.  The Chicago School of Professional Psychology, Los Angeles campus.
B.A. Interdisciplinary Studies:Visual, Performing& Traditional Eastern Arts. Naropa University, Boulder, CO.
Yoga Instructor. Yoga Alliance 200 Hour Certification, Sivanada Ashram, Austria.
Additional Trainings
Gestalt Summer Intensive
Hakomi intensive with Ron Kurtz
Dance Movement Therapy Training at Goldsmiths University, London
Equine therapy workshops
Cranial Seminars and Conferences including Training specific for working with infants and mothers.
Seminars with Bessel Van der Kolk (Trauma Expert); Gabor Mate (Addiction and Trauma expert); Roland McCraty (Heart Math).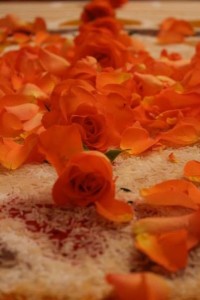 To connect or book an appointment email eliseannmartin@gmail.com or call
 France: 05-58-79-06-32 // USA: 805-259-3395